Framed Fine Art Prints
I admit it, I'm a print nerd. The process of making a print from choosing the paper to watching it materialize from the printer—pixels to pigment—is so satisfying to me. The paper thickness, the sheen or lack of sheen, the size, the density of the ink, oh yes, please. This obsession goes back to the days I spent in the darkroom, watching images appear through the chemical baths. It is like magic, it is magic. 
There's nothing like holding an image in your hand or hanging a beautifully framed, professionally printed image on your wall. 
After years exhibiting my artwork in galleries and venues around the world, I've learned a thing or two about quality printmaking and finishing. Bringing this experience to my pet photography business is unique—most photographers simply send files to a lab and hope for the best. Not here. All of my Fine Art Print products are made by me on a 44" Epson printer using pigment-based inks and premium papers. The prints are signed, dated and coated with an invisible UV protective spray. Then my framing partner finishes them with acid-free, museum-quality materials. They are so lovely.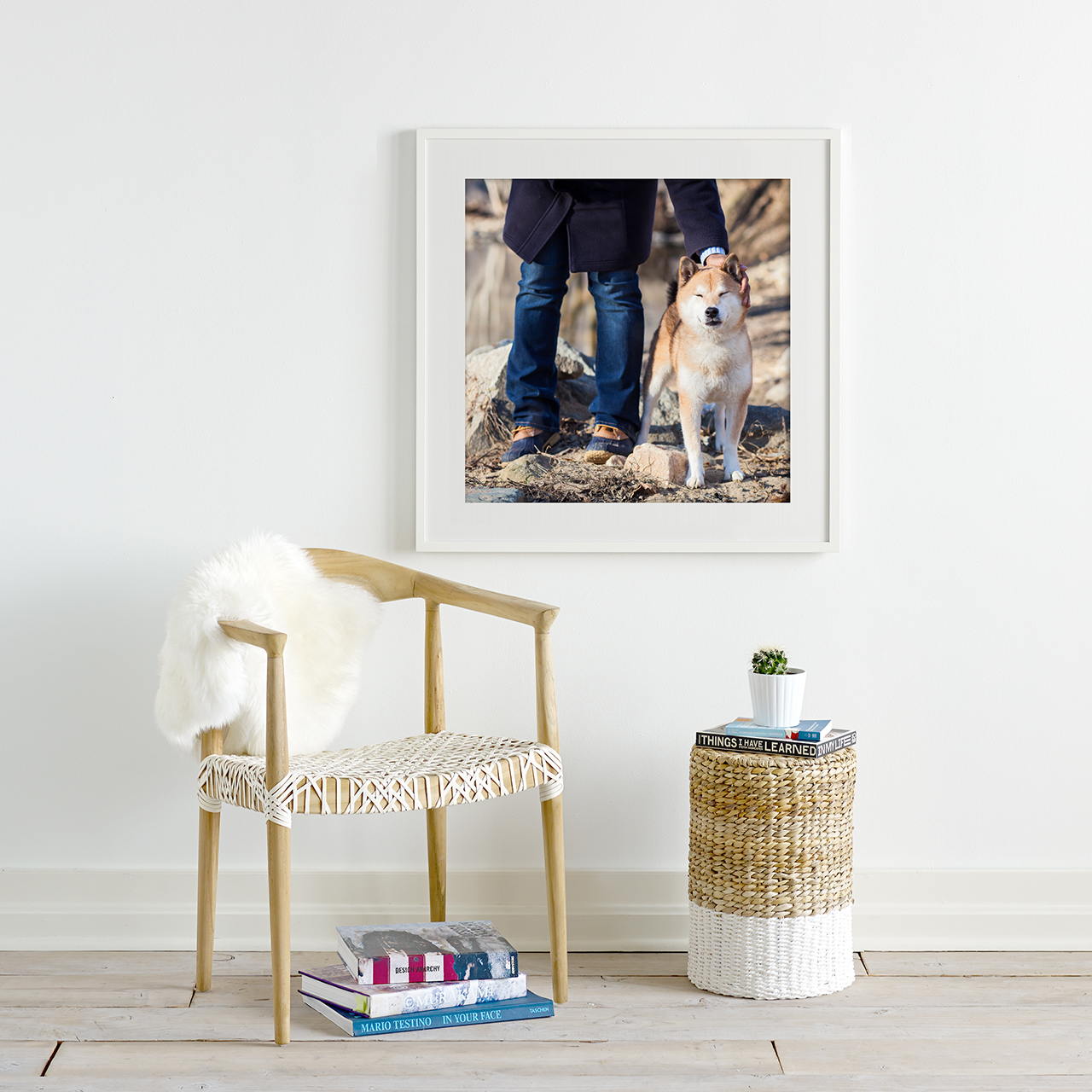 I also offer small Fine Art Prints loose or finished with 8-ply, acid-free mats. These are the same as my larger prints but are ready for the frames you have on hand. 
If you'd like to learn more about my print-making process or have questions about booking a session with me, schedule a chat!